WELCOME
Thornton-le-Street History Group launched its Heritage Lottery-funded archaeology and history project with an Open Day in the village hall in February 2017. The day attracted a large number of people from across Yorkshire and beyond who were excited to see the scope and the possibilities of community archaeology, and were encouraged by the professionalism of the team. Over the last two years, this project has provided a great opportunity to gain training and practical experience in archaeological fieldwork and historical research. We thank our volunteers and local supporters, as well as those from further afield who have given so much to the investigation of this beautiful area. The funding came from the National Lottery Heritage Fund and we would like to thank the Lottery players without whom this project would not have been possible.
Much of the archaeological work took place within the boundaries of the scheduled monument of the medieval village and we would like to thank Historic England, landowners, residents within the village, the Diocese of York, Parish Council and the Barkers who gave permission for extensive excavations on their land.
It should go without saying that a project such as this starts and ends with the volunteers who participate in it. A body of people from the local and wider area who give freely of their time to learn, engage with history and make new friends is the lifeblood of community endeavour, and with Roads to the Past we consider this to be the most satisfying and humbling success of our project.
During the covid-19 pandemic we have had to cancel all our planned events, heritage training days and history talks. We were really fortunate to receive a small grant from the National Lottery Emergency Heritage Fund. This grant has enabled us to to provide a series of online lectures (webinars) to continue to promote local history and archaeology; and has helped us engage with an international audience as well as our regular volunteers and supporters. We were also fortunate during December to have a guided walk of Thornton-le-Street with Alastair Oswald, landscape archaeologist at the University of York. To maintain social distancing and follow national guidelines we limited our walk to a group of six. We have produced a video which gives a flavour of the walk and provides Al's unique perspicacity into medieval Thornton-le-Street
Please also take a few moments of your time to watch our 2018 and 2019 project videos.
Listen to our project archaeologist Jim Brightman from Solstice Heritage

Hear about some of our finds

Hear about some of the exciting things we discovered

Listen to some of our volunteers
As we are now self-funding there may be a modest charge for some of our events. Please join our mailing list using the contact buttons or follow us on twitter @TLSBigDig or follow us on eventbrite or subscribe to our youtube channel tls RTTP
NEWS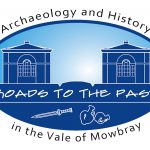 Webinar Programme
Follow us on Eventbrite
Join us for our February, March and April webinars. Free registration.
Find us on eventbrite to register and find out more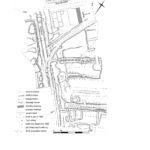 Ramble around Thornton-le-Street
Thanks to an emergency grant from the Heritage Fund we have been able to produce a video of our Covid secure December 2020 guided walk round Thornton-le-Street – check out the video on our youtube channel: tls RTTP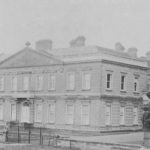 Guest writing on NYCRO's blog
We are delighted to have been asked to provide an article about Woodend for the North Yorkshire County Records Office (NYCRO) Here's the link to our article in the blog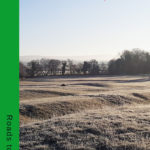 Our publications
Our book "Thornton le Street. The archaeology and history in its landscape" is now available. If you'd like to order a copy/copies (£5 each or £6.50 incl. p&p) please email giving your postal address and saying how many copies and we will send you payment details